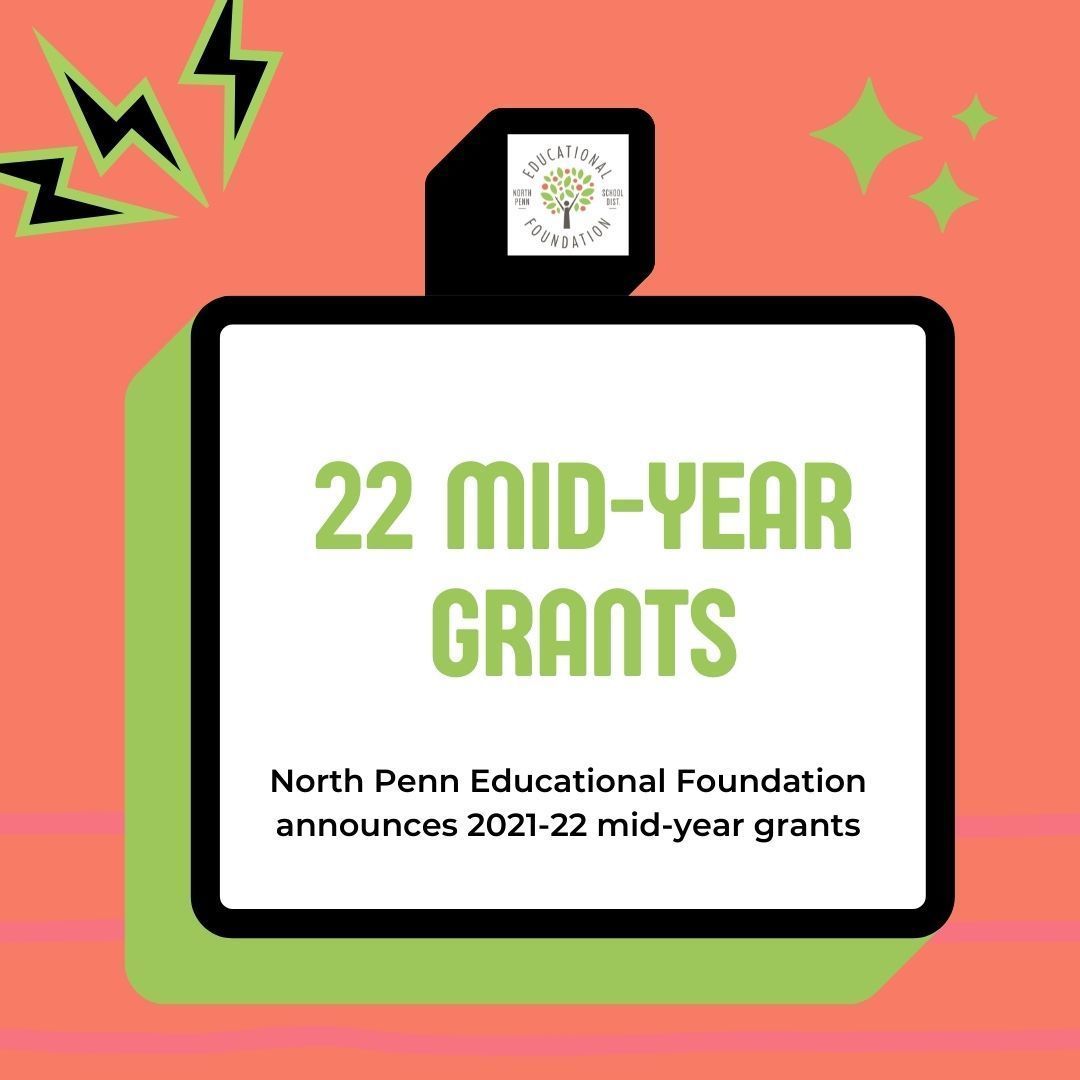 The North Penn School District Educational Foundation has selected the recipients of its 2021-2022 mid-year grants. 22 grants were awarded to teachers across the district to fund classroom equipment, field trips, project materials, program software, and more.
Grants this season have gone to fund projects including spectroscopes for NPHS chemistry classes, ukuleles for Gwynedd Square music classes, an embryology study of chicks for Walton Farm and Knapp elementary students, and a field trip to a Scottish-Welsh orchestra concert for middle school orchestra students. The grants cover students from grades K-12 and in schools across the district.
"We are very excited to have awarded 22 grants for the Spring, and we look forward to seeing the outcomes. Every year we are able to fund the excellent work of our teachers and staff thanks to the continued support of our donors and community members. We look forward to seeing where North Penn and the Foundation can go in the future," said Christine Liberaski, Director of the NPSD Educational Foundation.
The mid-year grants will fund approximately $47,000 worth of needs in North Penn schools. This is in addition to the 20 grants awarded last spring for the 2021-2022 school year totaling approximately $21,000.
Since 1988, the NPSD Educational Foundation has awarded more than $1 million in grants to staff members from grades K-12. NPSD educators can apply for grants twice a year to support and complement their curriculum, and create innovative student engagement which leads to improved learning and comprehension. The variety of grants awarded cover every core curriculum area and dozens of diverse, specialized areas of educational enrichment.