Crawford Stadium Branding Project
Help make Crawford Stadium home! It's time to put our mark on Crawford with branding that identifies the Knights! Below are two phases of branding projects to complete this year, funded by donations to the NPSD Educational Foundation. Prioritized by student input, the branding and facility upgrades will enhance the experience of every NPHS student now and for generations to come.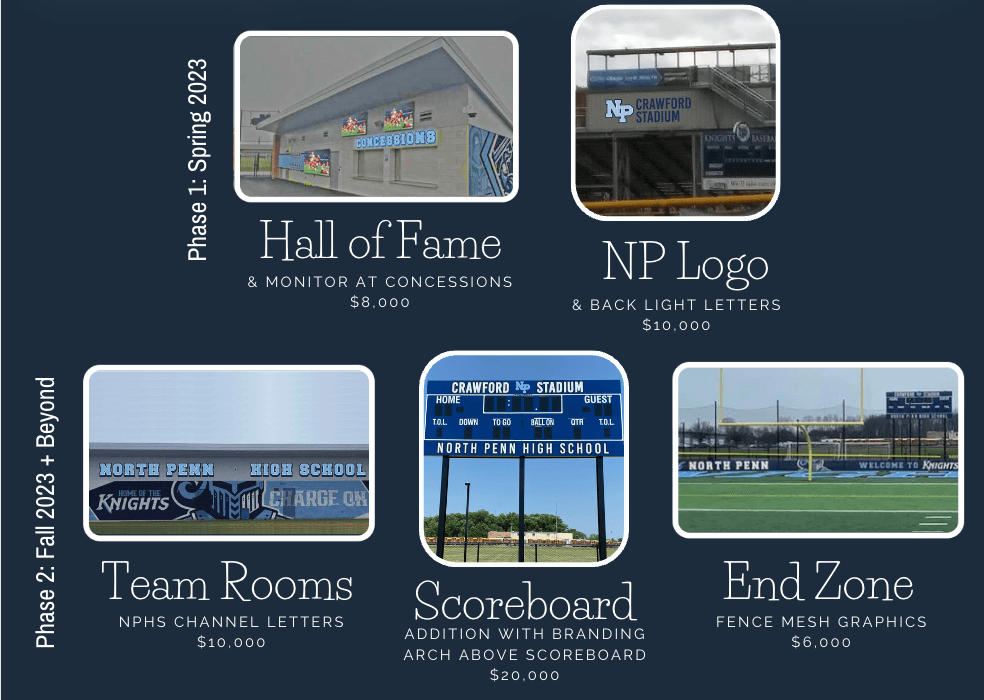 If you are interested in supporting this project, please download and fill out the form below or contact Christine Liberaski at 215-853-1020 or liberacd@npenn.org.