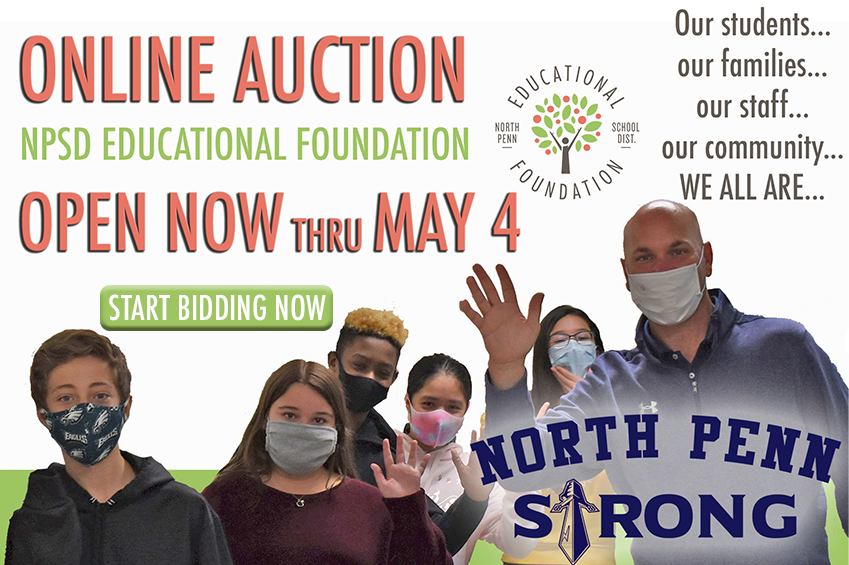 Back by popular demand after a year's hiatus, the North Penn School District (NPSD) Educational Foundation's Online Auction is now open for bidding through Tuesday, May 4 at 9:00 pm!
If you thought previous years' items were hot, wait until you see what our generous donors have in store for you! If you'd like to try your luck at lottery ticket raffle baskets, enjoy exclusive packages from local restaurants and so much more - this auction is for you!
All North Penn community members are invited to bid in the online auction to help the Foundation raise money to provide innovative learning experiences for over 13,000 students in the district. In 2019, more than $8,000 was raised. All funds raised through this auction will return to NPSD classrooms through innovative grants and supplemental programs to close the opportunity gap for students in the 2021-2022 school year and for years to come.
Bidding will close at 9:00 pm on Tuesday, May 4. Be sure to keep a close eye on your favorite items, as competition is sure to be neck-and-neck for these exclusive North Penn experiences!