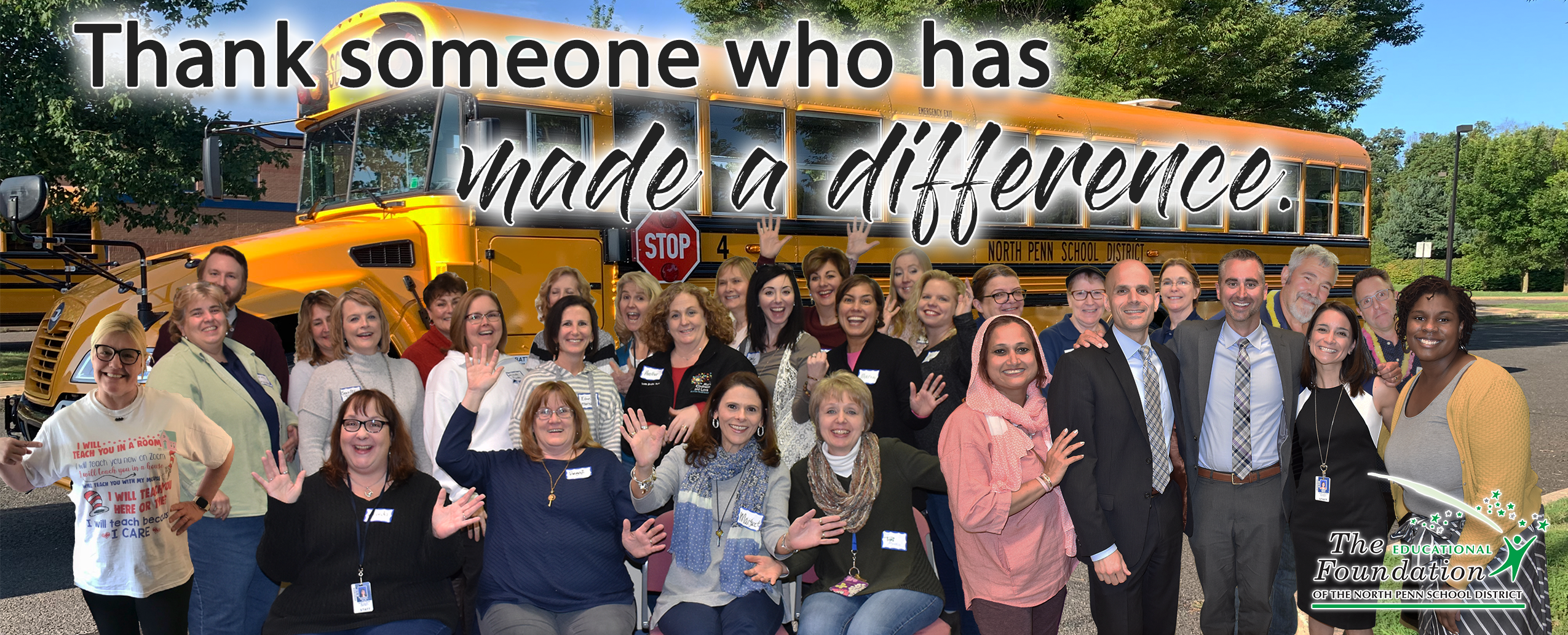 Staff Tribute Program
As the school year begins to wind down, many parents wish to show their appreciation to a special teacher, principal or staff member by offering a small gift. Imagine a way to recognize the impact teachers and staff have made in your child's life, while also providing innovative programs and resources to all students in the North Penn School District. Did we mention it would save you time on brainstorming and shopping?
Our Staff Tribute Program shows your appreciation to staff by paying it forward to every student in the NPSD every day and for years to come.
By making a gift to the NPSD Educational Foundation in the name of a special staff member, you are supporting our mission to motivate and inspire North Penn students and staff through innovative projects and opportunities that enhance educational experiences and resources. The staff member(s) that you choose to honor will receive a card informing them of your kindness and a certificate to display in their classroom or office. Your gift is tax-deductible and will be recognized by the Foundation.
This program is endorsed by the North Penn School District administration, the North Penn Education Association and the North Penn Educational Support Personnel Association.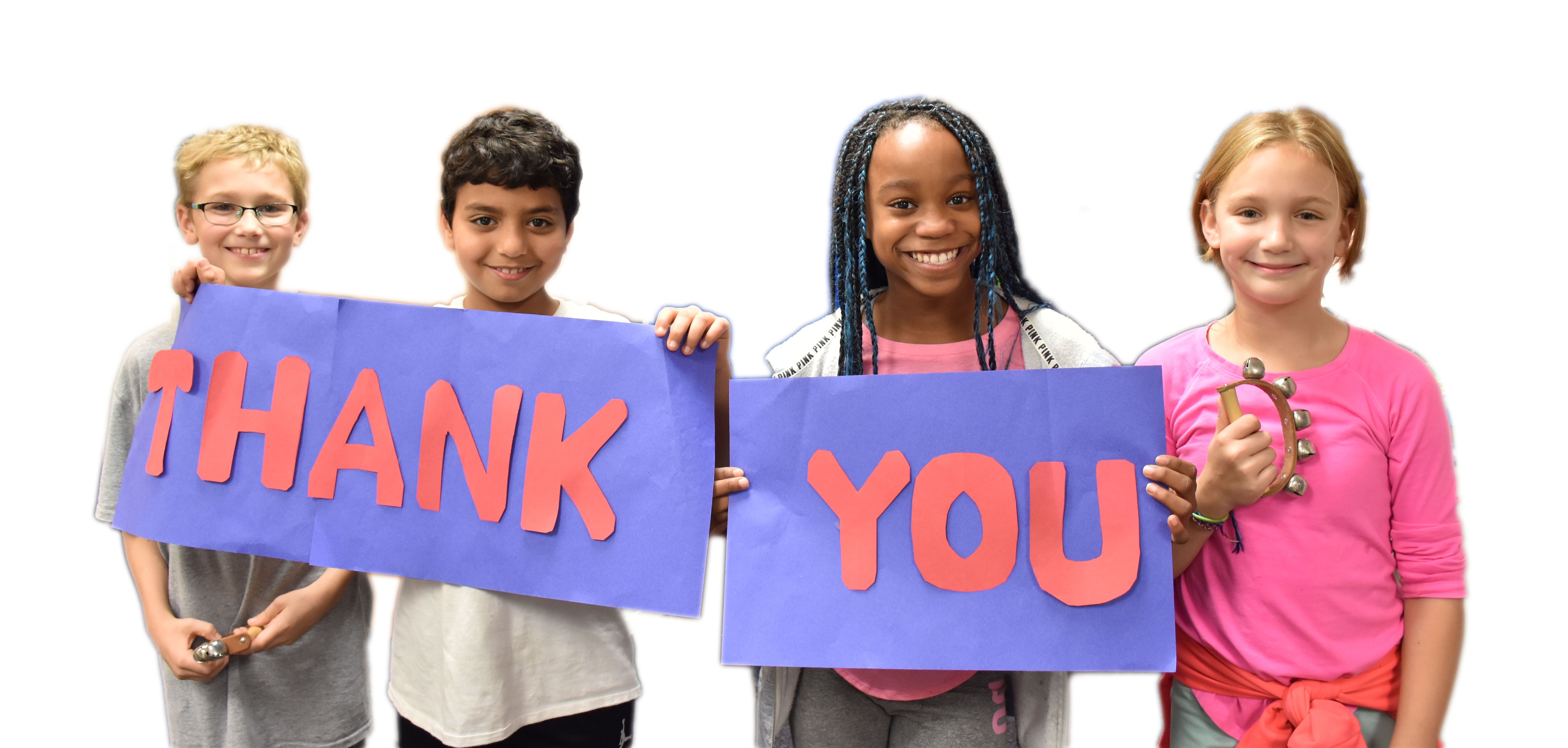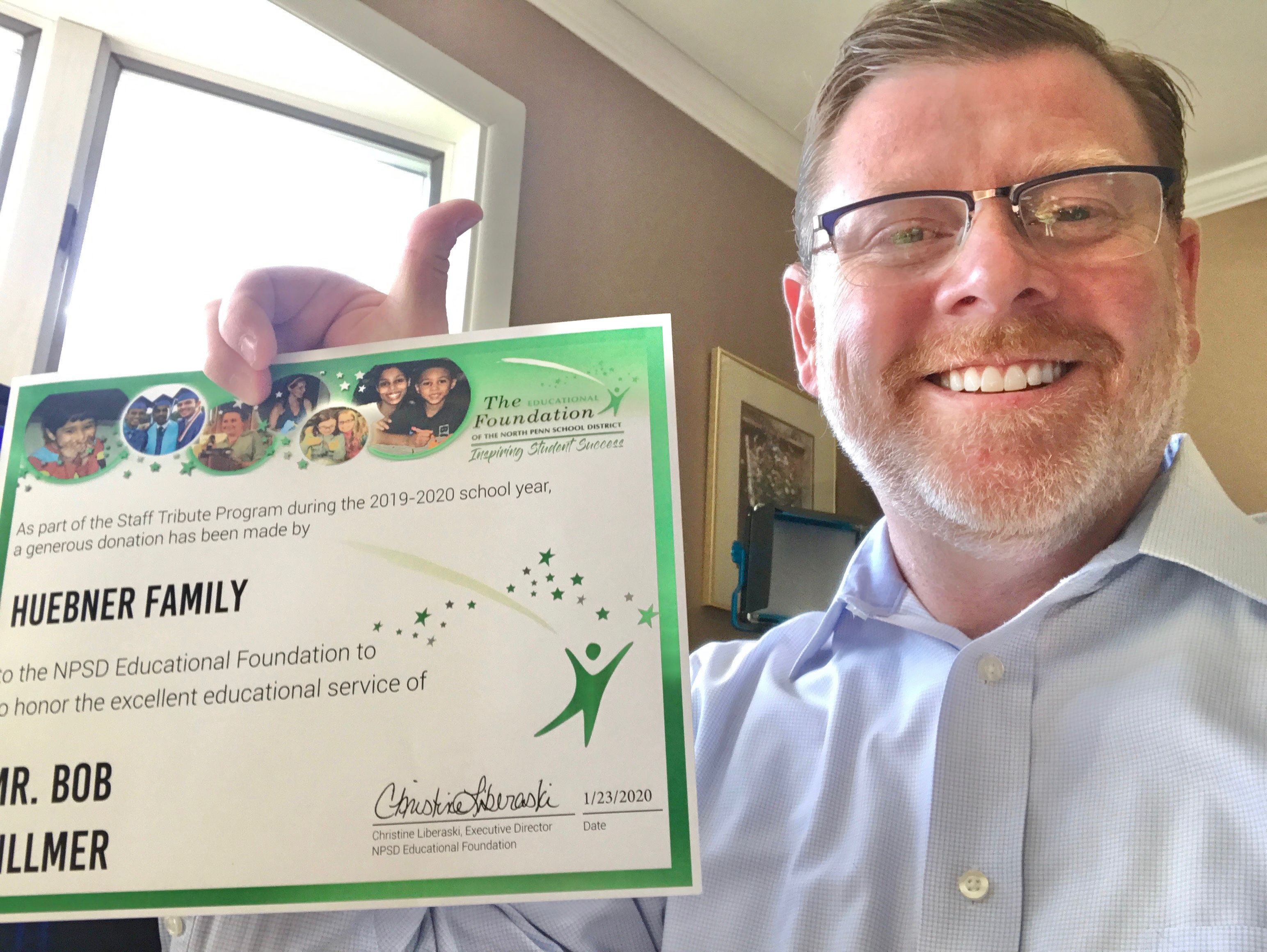 In these uncertain times, our staff couldn't be working harder for our students. Whether it's teachers modifying lessons to reach students at their kitchen tables, school nutrition staff providing meals for those in need, administrators creating plans to support our students and support staff helping to execute those plans, North Penn has shown that while we may be apart, we have never been closer.